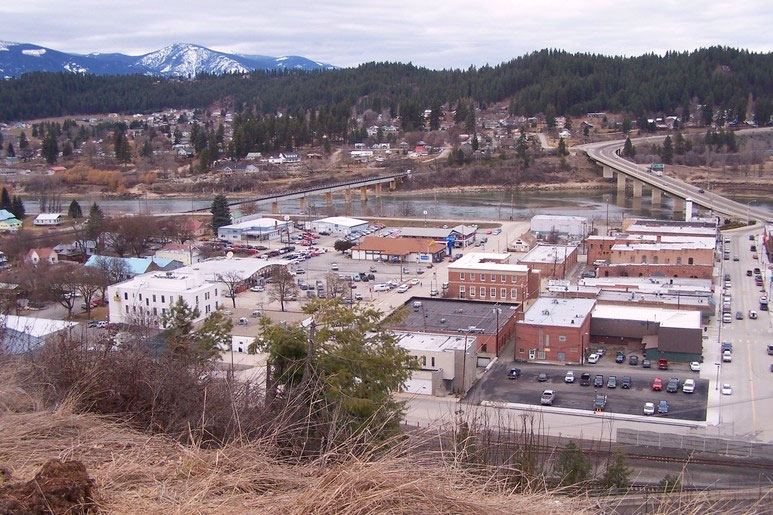 Employment Opportunities
All positions are advertised through the Idaho Job Service and should be applied directly through them. To locate current openings and job descriptions please visit the following link: Idaho Job Service
Bonners Ferry Job Service Contact Info:
6541 Main St., Suite 1
Bonners Ferry, ID 83805-8521
Phone: (208) 267-5581
Fax: (208) 267-3797
Email: bonnersferrymail@labor.idaho.gov
Current Employment Opportunities
Water / Waste Water Operator – City of Bonners Ferry – Idaho Job Service#1032181

The City of Bonners Ferry seeks an individual to work as a water/waste water operator.  All applicants must submit an application to the Job Service in Bonners Ferry to be considered for this position.  The Job Service contact information is located at the end of this posting.  The City of Bonners Ferry is an Equal Opportunity Employer.

Job Title: Water/Waste Water Operator

Department: Water/Sewer Department

Opening Date:  January 29, 2018

Close Date:  February 28, 2018

Salary Range: $17.00/hr to $23.00/hr (Depending on education, experience, ability, and licensing held by successful applicant)

Job Summary: The successful candidate will need to demonstrate a variety of skilled and semi-skilled work in the operations, maintenance, repair, and general upkeep of water and wastewater facilities and equipment. The candidate will also need to be able to perform work safely, efficiently, and accurately, occasionally under adverse conditions. The candidate will be expected to exercise initiative and independent judgement both individually, and as part of a team. This position will require weekend work.  This position will also require holiday, emergency, and on-call work, as needed.  While licensure is not required for this position, the successful applicant must be willing to obtain the following Idaho Bureau of Licensing certifications as soon as possible:

Class II Water Distribution.

Class II Water Treatment.

Class II Wastewater Collection.

Class II Wastewater Treatment.

Obtaining a Class I License for each category is a prerequisite for each Class II License listed above.

Duties & Responsibilities:

The operator will be required to operate a computer, calibrate and operate monitoring equipment such as pH and dissolved oxygen meters, etc.

Perform specialized skill and semi-skilled functions in the operation and general maintenance of the city's water and waste water systems.

Operate a variety of equipment, machinery and tools used in the operations and maintenance of the facility which could include dump trucks, backhoe, loaders and / or other related equipment and tools.

Perform general maintenance (including weed control) and cleaning of the facilities (buildings), facility grounds, vehicles, equipment, and tools. And to bring faulty equipment to the attention of the superintendent.

Doing daily rounds and monitoring of the facility and keeping accurate records of the recorded data.

Monitoring schedule will require a certain amount of weekend sampling.

The operator will be required to follow all safety procedures and utilize the safety equipment to ensure a safe working environment.

Perform water treatment operation duties related to rapid sand filtration, coagulation optimization, chlorination, and clarification.

Perform wastewater treatment operation duties related to lagoon systems.

Perform all maintenance duties for sewer lift stations, water booster stations, water mains, and sewer mains.

Install new water services as well as construct new water mains, sewer mains, and other infrastructure as needed.

Assist with water meter reading as needed.

All other duties as assigned.

Minimum Qualifications:

The successful candidate must have a high school diploma or GED. Supplemented vocational/technical training in water and waste water treatment plant operations and equipment maintenance or any equivalent combination of education, training, and experience which provides the requisite knowledge, skills, and abilities for this job is preferred but not required. A valid State of Idaho Driver's License is required for this position and an Idaho CDL is required within 90 days of hire. The candidate must possess and maintain a valid driver's license with acceptable driving record and have the ability to maintain insurability under the City's vehicle insurance policy.
Questions About Job Opportunities?