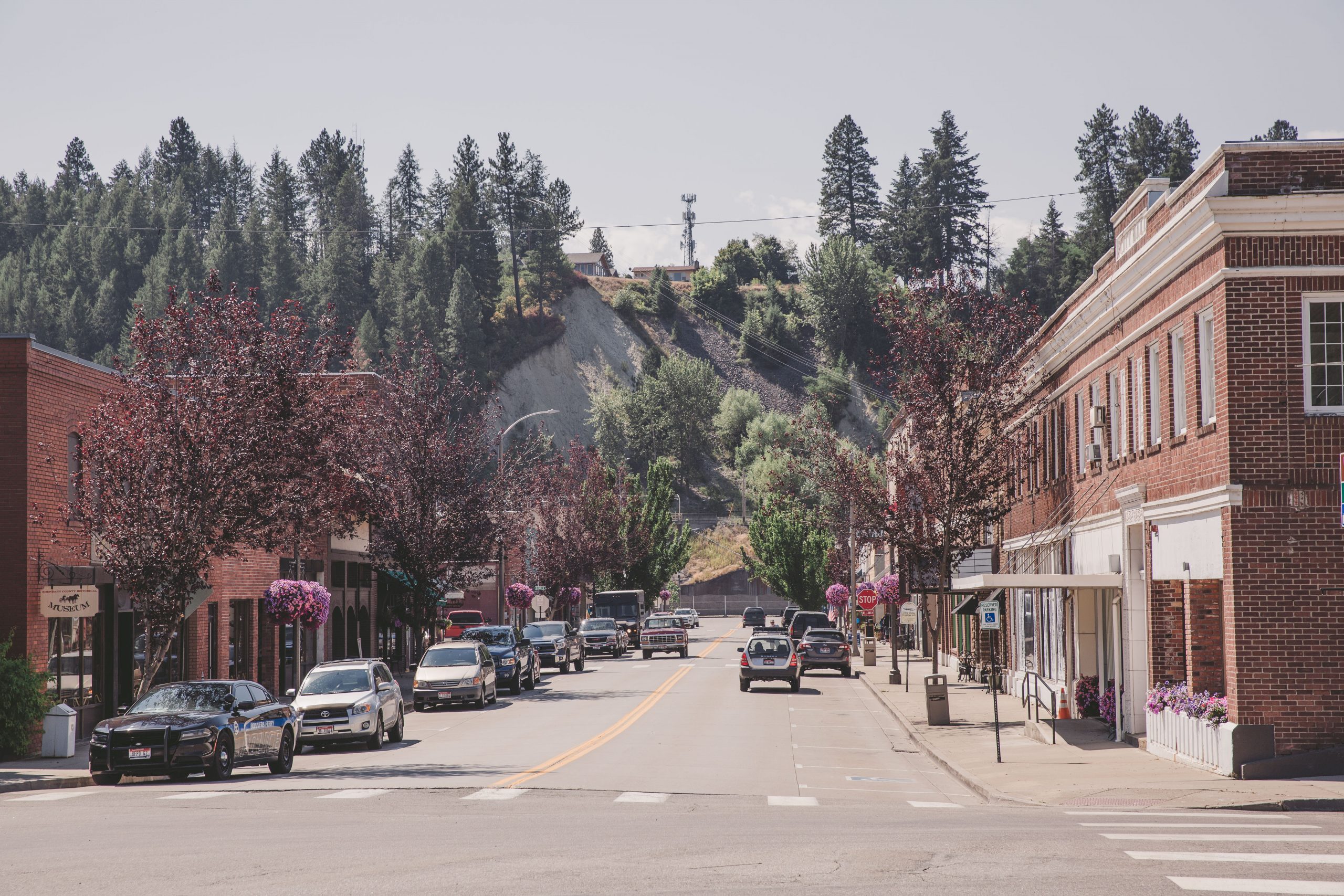 Employment Opportunities
All positions are advertised through the Idaho Job Service.  Applicant's are encouraged to apply for open positions through the Department of Labor.  The attached application can also be filled out and submitted to City Hall during regular business hours, which are M-F 8:00 am to 5:00 pm.   Please make sure to label your application with the position you are applying for.
City of Bonners Ferry Employment Application
The local Idaho Job Service can be reached at (208) 263-7544 or by email bonnersferrymail@labor.idaho.gov.  The Job service no longer has a local building site but you may find them at the following locations and times:
Bonners Ferry Visitors Center
Mondays: 8:30 a.m. to 12:00 p.m. & 1:00 p.m. to 4:30 p.m.
Tuesdays: 8:30 a.m. to 12:30 p.m.
Fridays: 8:30 a.m. to 12:30 p.m.
Moyie Springs City Hall
Wednesdays: 8:30 a.m. to 11:30 a.m.
Naples Fire Hall
Thursdays: 9:00 a.m. to 12:30 p.m.
JOB ANNOUCEMENTS:

UTILITY OPERATOR – WATER TREATMENT OPERATOR I

SALARY:
Depends on Qualifications
SERVICE GROUP:
Water & Wastewater Systems
OPENING DATE:
12/1/20
CLOSING DATE:
Continuous- Opened Until Filled
JOB SUMMARY:
The City of Bonners Ferry is accepting applications for an experienced Utility Operator to join our water and sewer utility team. This is a full-time position with benefits. The position is intended to fill Water Distribution Operator Class I (or higher) license is preferred, with salary based on experience and level of licensure as shown in the chart below. Position is open until filled. First review of applications will take place the week of December 20th.

LICENSES
MINIMUM STARTING RANGE
MAXIMUM STARTING RANGE**
NONE
$15.00/HR.
$18.00/HR.
Operator in Training
$16.00/HR.
$22.00/HR.
LEVEL I
$17.50/HR.
$23.50/HR.
LEVEL II
$18.00/HR.
$25.00/HR.
LEVELIII
$19.50/HR.
$26.50/HR.
** Based on relevant working experience upon hire

The principal function of an employee in this class is to perform skilled operations and maintenance work in the water collection and distribution systems as well as be available to assist in the wastewater collection and treatment systems as well as other areas as directed. This position operates a variety of equipment to maintain the city water and sewer systems, including but not limited to the following: reading gauges and meters; troubleshooting mechanical systems; responding to service calls; maintaining inventory; and ensuring equipment is repaired and in proper working condition. The Utility Operator reports directly to the Utilities Superintendent but is granted some leeway for independent judgment and initiative. The principal duties of this class are performed in enclosed spaces or an outdoor environment and may include working in adverse weather conditions and hazards involving the use of power tools and equipment and working in traffic areas. An employee in this class will be assigned to water distribution; however, this position will be required to assist with sewer collections and treatment and other street tasks as directed.

REPRESENTATIVE DUTIES

The following duties are typical for this classification. Incumbents may not perform all of the listed duties and/or may be required to perform additional or different duties from those set forth below to address business needs and changing business practices.

Perform assigned treatment plant rounds; inspect, monitor, troubleshoot, performance test and document plant processes by reading plant equipment gauges, dials, graphs, online analyzers, computer screens, meters, SCADA systems and other instrumentation.
Operate and adjust treatment plant pumps, motors, feeders and other equipment to maintain appropriate plant operations.
Maintain, compile and update plant operations logs and reports;
Mix and add treatment chemicals; install and replace chlorine cylinder tanks; ensure adequate chemical application according to regulations and guidelines;
Install, maintain, repair, modify, troubleshoot and service plant operations machinery and equipment including pumps, valves, motors, meters, tanks, reservoirs, feeders, and online analyzers; change lubrications;
Collect and document liquid and solid samples and perform a variety of routine water quality laboratory tests; work closely with the laboratory on testing processes; monitor laboratory results; collect water samples as required by the State of Idaho.
Perform general plant facility maintenance such as cleaning, painting and repairing plant facilities; perform various grounds maintenance duties as required.
Operate a variety of heavy equipment including backhoes, loaders, scrapers, rotovators, forklifts, dump trucks, truck-mounted sludge/compost mixers, and tractor trailer combinations; assist in unloading chemicals as necessary.
As assigned, participate in a variety of special projects such as construction of piping, electrical, and structural systems related to assigned work area.
Participate in the development of goals and procedures for water or wastewater treatment activities; gather and analyze data; develop a variety of reports.
Work with a variety of vendors, outside contractors and the general public on water or wastewater activities; answer questions and resolve conflicts.
Perform related duties as required, in addition to the above duties.

 ACCEPTABLE TRAINING AND EXPERIENCE:

Education and Experience:

High School Diploma or equivalent; and
Experience in operating and maintaining light and heavy equipment and a variety of power and hand tools in a heavy construction environment; or
Any equivalent combination of experience and training which provides the knowledge and abilities necessary to perform the work of a Utility Operator.

Licenses and Certifications

Valid Driver's License; Class A CDL with air brake and tanker endorsement is preferred or must be obtained within 6 months of hire.
Class I Water Distribution Operator Licensure from the Idaho Board of Drinking Water and Wastewater Professionals or the ability to obtain Class I Water Distribution licensure through endorsement from the Idaho Board of Drinking Water and Wastewater Professionals within 12 months of hire.

COMPETITIVE BENEFIT PACKAGE 

The City offers a competitive benefit package to all full time employees.  The package includes the following:

Medical benefits to the employee and employee immediate family with a contribution amount of 10% by the employee;
Member of the Public Employee Retirement System of Idaho;
Paid Time Off accrual of 176 hours per year; maximum 264 hours overall;
Opportunity to accrue sick bank time;
Ten paid holidays.