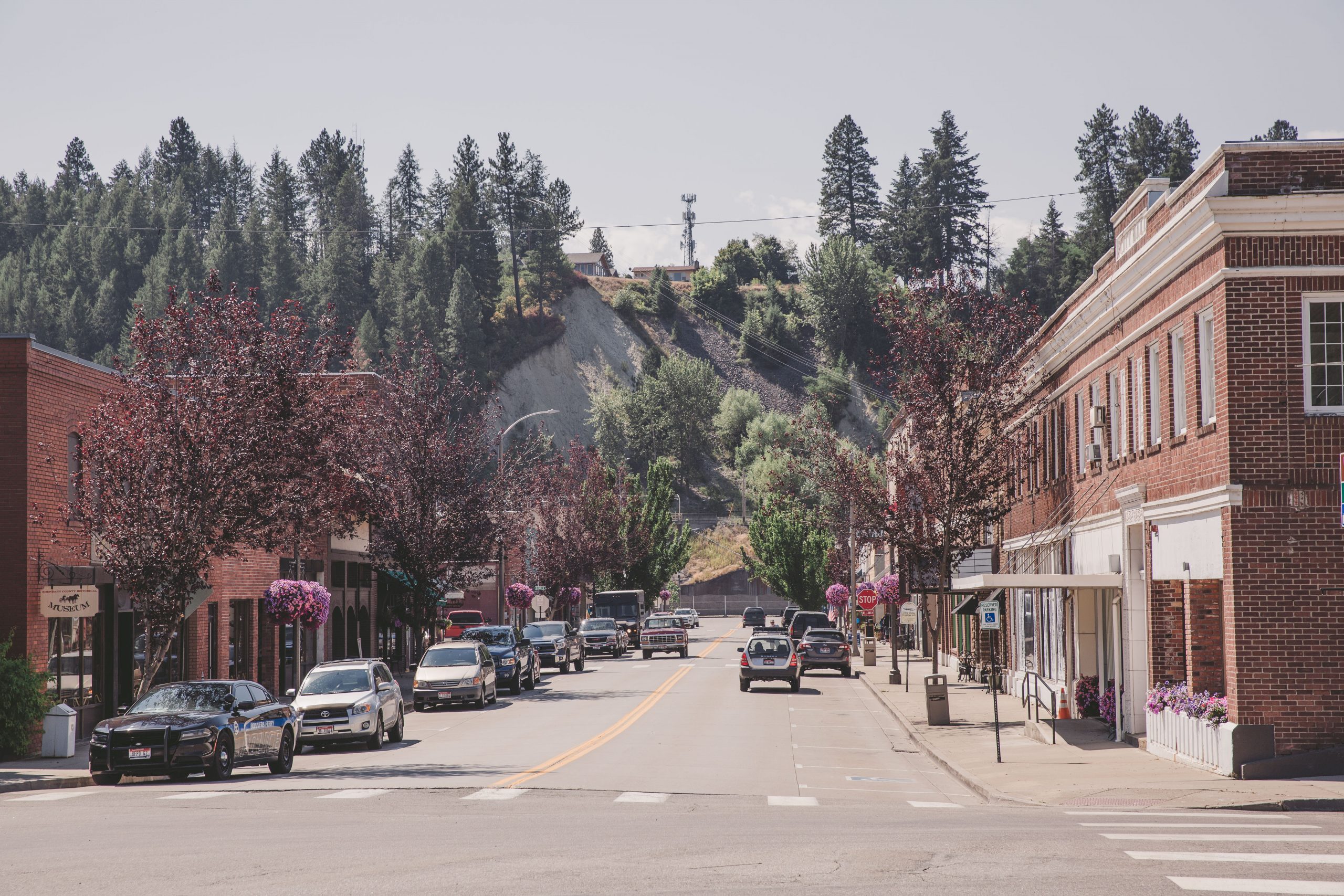 Employment Opportunities
All positions are advertised through the Idaho Job Service.  Applicant's are encouraged to apply for open positions through the Department of Labor.  The attached application can also be filled out and submitted to City Hall during regular business hours, which are M-F 8:00 am to 5:00 pm.   Please make sure to label your application with the position you are applying for.
City of Bonners Ferry Employment Application
City of Bonners Ferry Law Enforcement Application
The local Idaho Job Service can be reached at (208) 263-7544 or by email bonnersferrymail@labor.idaho.gov.  The Job service no longer has a local building site but you may find them at the following locations and times:
Bonners Ferry Visitors Center
Mondays: 8:30 a.m. to 12:00 p.m. & 1:00 p.m. to 4:30 p.m.
Tuesdays: 8:30 a.m. to 12:30 p.m.
Fridays: 8:30 a.m. to 12:30 p.m.
Moyie Springs City Hall
Wednesdays: 8:30 a.m. to 11:30 a.m.
Naples Fire Hall
Thursdays: 9:00 a.m. to 12:30 p.m.
JOB ANNOUCEMENTS: City of Bonners Ferry Law Enforcement Application 

Police Officer

Application Period: Open until filled

Minimum Starting Wage or Salary

$48,089.00

Maximum Starting Wage or Salary

$50,319.00

DOE plus benefit package

City of Bonners Ferry
JOB ANNOUNCEMENT: Police Officer
The City of Bonners Ferry Idaho, is currently accepting applications for the position of Police Officer/Lateral Police Officer. Bonners Ferry, located on the banks of the Kootenai River, has a population of around 2,500. Bonners Ferry is the county seat for Boundary County, the Northern most county in the state, sharing a border with British Columbia, Canada. The population county wide is around 11,000 and is a wonderful location to raise a family, as well as for enjoying the scenic surroundings, for a wide range of activities, including hiking, hunting, fishing and skiing.
The Police Department currently consists of seven (7) full time sworn officers, (including the Chief) and provides 24/7 law enforcement service to the city. The Police Department includes a School Resource Officer position that serves all of the schools located within Boundary County. The Police Department also enjoys great working relationships with our neighboring agencies, including the US Border Patrol, Kootenai Tribal Police, US Forest Service, Idaho State Police and the Boundary County Sheriff's Office.

JOB SUMMARY:
Performs a wide variety of peace officer duties involving the protection of life and property, enforcement of laws and ordinances, criminal investigation, crime prevention and suppression, case preparation and court testimony, and providing information and assistance to the public, performs related work as assigned.

CLASS CHARACTERISTICS:
This is the full working level class in law enforcement, performing all duties required to effectively respond to and resolve the normal scope of peace officer situations. Incumbents may be assigned to patrol, in-depth investigations, evidence, crime prevention or other police-related functions.

Communicate effectively both orally and in writing with the public, peers and other City employees.
• Demonstrate effective customer service and interpersonal skills.

EXPERIENCE AND TRAINING:

High school diploma or GED equivalency is required; and sufficient education to meet P.O.S.T. recommended qualifications.
• Be POST certifiable or already attended Idaho POST or equivalent from another state and able to challenge Idaho POST. A preference will be given to certified candidates.

WORKING CONDITIONS:
Work off-hours, night, weekend and/ or holiday shifts.

COMPENSATION:
Annual Income; $48,089.00 to $50,319.00, D.O.E., plus benefit package. The City of Bonners Ferry participates with the Public Employee Retirement System of Idaho, (PERSI).

EEO / VETERANS PREFERENCE:
The City of Bonners Ferry is an equal opportunity employer and will accord a preference to employment of veterans of the US Armed Services per the provisions of Idaho Code § 65-502. If the applicant is claiming preference it must be so stated in the cover letter and documentation of military service and proof of honorable discharge must be provided with the application.

HOW TO APPLY:
Qualified applicants can apply with:

City of Bonners Ferry application
Cover Letter
Resume
Copy of documentation specified within the application, including a copy of DD214 (if applicable) and/or background documentation.

Applicants must

Pass a detailed background investigation including a Polygraph examination
 Possess a valid Class D driver's license
Pass pre-employment drug test

Application for this job announcement will be handled through the following methods:

Email applications to jjeske@bonnersferry.id.gov, or
Drop off applications at City Hall 7232 Main Street, Bonners Ferry, Idaho 83805 during regular business hours.

The applicant may be required to provide further documentation upon request. Incomplete or falsified applications will not be considered.

City Lifeguard- around 10 positions available.

RANGE: $10-13 Depending on certifications held

STATUS: Part-Time, Seasonal          SUPERVISOR: Pool Manager / Head Lifeguard

ACCEPTABLE EDUCATION AND EXPERIENCE:

Must be 15 and able to pass and receive the Red Cross Lifeguard Certificate.

SEASONAL COMMITMENT:  Must be able to work from June through September, as pool season allows.

PROJECT, RFQ/RFP REQUESTS:

The City is not seeking any RFQ/RFP's at this time.  Please check back for changes.