City of Bonners Ferry
Idaho's Most Friendly Town!
4/7/2020 – How to participaite in tonight's City Council meeting:
Zoom Meeting – Mar 30, 2020 05:30 PM Pacific Time (US and Canada)
Join Zoom Meeting tonight: https://zoom.us/j/176727634
After registering, you will receive a confirmation email containing information about joining the meeting.
Meeting ID: 176 727 634
Update: Order to Self-Isolate for the State of Idaho – Governor Brad Little
March 25, 2020
Please find attached, an Order to Self-Isolate for all individuals living in Idaho. The isolation order was issued in order to fight the community spread of coronavirus that has been confirmed in Idaho. It is based on the advice and direction of state, federal and local public health experts.
We are experiencing unprecedented times as COVID-19 impacts our community, the nation, and the world. The City of Bonners Ferry is monitoring the situation and attempting to address needs of the City and the community as they come up.
Part of this plan includes actions recommended by the Center for Disease Control and the by the state and federal government:
Keeping a safe distance from others.
Avoiding group gatherings of more than 10 people.
This impacts how we can hold our regualarly scheduled City Council meetings. This does not impact our wanting to hear from you!
If you have any comments or questions for the City Staff, City Departments or the City Council, please send them to us through our Contact form. We will route your input to the appropriate City Staff and respond!
We are all in this together so let's stay in communication.
Thank you!
IMPORTANT ANNOUNCEMENTS
CURRENT NEWS
2020 Bonners Ferry Urban Renewal Plan
Welcome to the City of Bonners Ferry!
Bonners Ferry grew out of a river crossing for prospectors heading to gold discoveries in Canada in the 1860's. It is the county seat of Boundary County, with a population of about 2,500 of Idaho's friendliest people. The quaint downtown has been revitalized with pedestrian friendly street upgrades, improved parking, and a new visitors center. It is a city that respects its past and is proactive towards the future.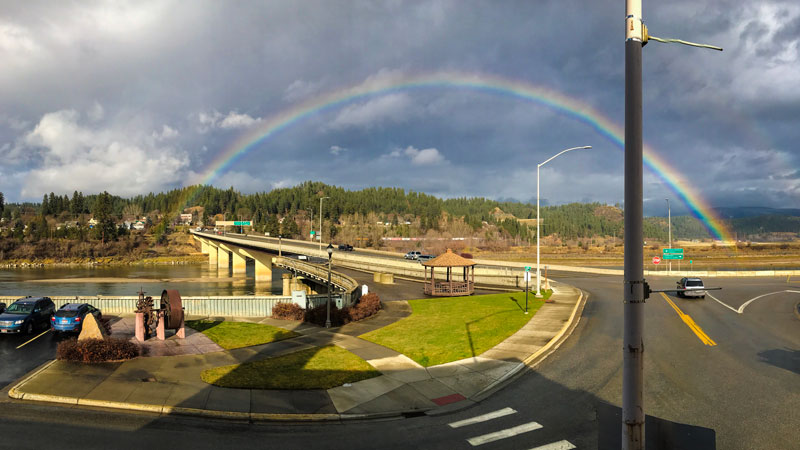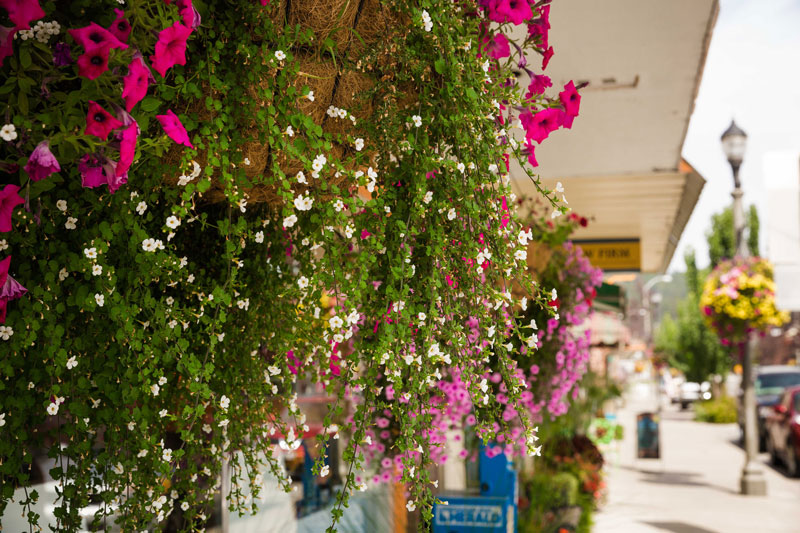 The county is bisected by the Kootenai River, a major tributary of the Columbia River. The river's course between two great mountain ranges created the resource rich valley that was the ancestral home of the Kootenai Tribe. Today, this great floodplain is an agricultural gem, growing such diverse crops as hops, wheat, canola and nursery trees. Forested mountains lie beyond the river valley, giving our county its unique picturesque beauty. Lumber and related forest products have been the mainstay of the economy since the settlement of the area. The additional benefits from the National Forest lands include camping, hiking, fishing, hunting, skiing and snowmobiling. The recreational opportunities in our county are limitless.
We look forward to seeing you in Bonners Ferry. Our home is your home and we hope you will stay awhile. If you have any questions, please call 208-267-3105.