What is a Comprehensive Plan?
A long range (20-year) vision by and for the community, a Comprehensive Plan establishes goals and policies for nearly everything the City does and is intimately tied to zoning and other regulations that govern land development throughout the community.

If you don't know where you're going, you might not get there. — Yogi Berra.
The City of Bonners Ferry is updating the 2006 Comprehensive Plan and Future Land Use Map, and has contracted with SCJ Alliance Consulting Services to prepare the new plan, rooted in continuous public dialogue and compliant with requirements by the State of Idaho.

WHY HAVE A COMPREHENSIVE PLAN?
City planning has multiple purposes, not the least of which is to ensure that the community has an active part in deciding how the city looks, functions, and serves the needs of its residents as the future brings change. Planning provides the community a process to voice its preferences, identifying what is most important about their city and developing strategies to ensure that future decisions on land use, housing, transportation, public investment, community health and overall town management respect what the community values.  Specifically:
State Law Requires It!
Idaho's Local Land Use Planning Act requires that jurisdictions prepare a comprehensive plan which considers "…existing conditions, trends, compatibility of land uses, desirable goals and objectives, or desirable future situations…" for the community.
Sets the Stage for What can be Built where.
Although the plan is guidance document for the community, it serves as the legal basis for adopting zoning, subdivision and other regulations and policies that shape a community over time. As such, the plan helps to ensure development decisions are not "made on the fly" but done in the context of a broader vision by the community, providing a degree of predictability for property owners, businesses and residents.
Is an interagency Negotiation Tool
As the official guidance document for the City of Bonners Ferry, the plan may help in working with other agencies and jurisdictions to realize the community's vision.
It Supports Grant Applications
Both private and public funders typically ask for or require that a jurisdiction demonstrate how a grant application is supported by the community's long range plan.
It Provides Consistent Policy Direction
All the plan's elements such as transportation, land use, housing and economic development are intended to work cohesively.
It Can be Used as a Budgetary Tool
The plan can help ensure that public investments are supported by community's vision for the future.
What Elements go into a Comprehensive Plan?
Idaho Code (§67-6508) requires 17 elements be addressed in a city's comprehensive plan, including:
Property Rights
Population
School Facilities and Transportation
Economic Development
Land Use
Natural Resources
Hazardous Areas
Public Services, Facilities, and Utilities
Transportation
Recreation
Special Areas or Sites
Housing
Community Design
Agriculture
Implementation
National Interest Electric Transmission Corridors
Public Airport Facilities
Can a Comprehensive Plan Have Other Elements like Community Health?
Yes, other elements may also be considered.  Funding from the Blue Cross of Idaho Foundation for Health has provided the city resources to also consider long term health impacts by looking at the social determinants of health which refer to the conditions in which people are born, grow, live, work and age.
However, despite outside grant funding to support this effort, the plan's policies and its implementation will be by and for the Community of Bonners Ferry.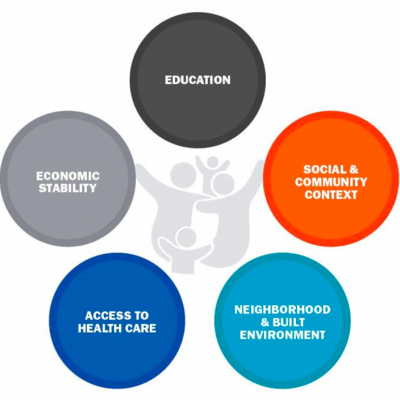 Figure 1 – The Social Determinants of Health
What is the Timing for this Effort and How do I get Involved?
The goal is for the updated plan to be completed by early 2023.  Most importantly, a Community Plan is only as good as the community support behind it and the city will be offering many ways to get involved throughout the process.  Below is an overview of the working outreach and public engagement schedule for the plan update.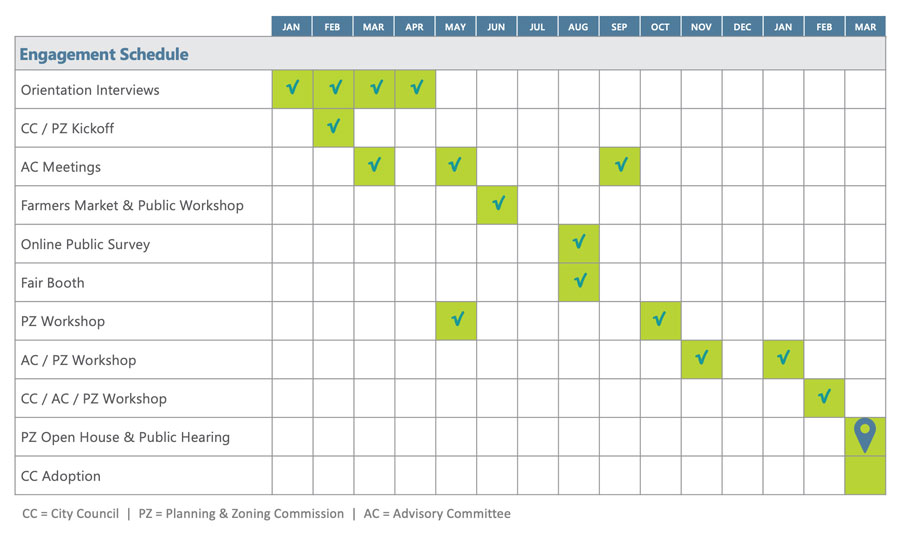 Questions?
If you have any questions please contact Aaron Qualls, AICP either by email (aaron.qualls@scjalliance.com) or by phone at 509.835.3770 ext. 325