Stop by the Visitor Center
Gateway Visitors Center
Ask a question of one of the friendly
volunteers that staff  the center.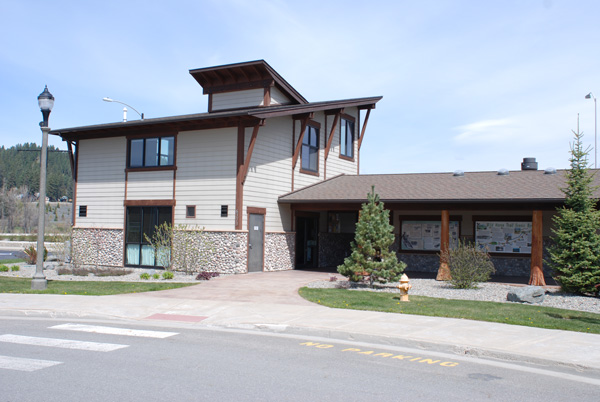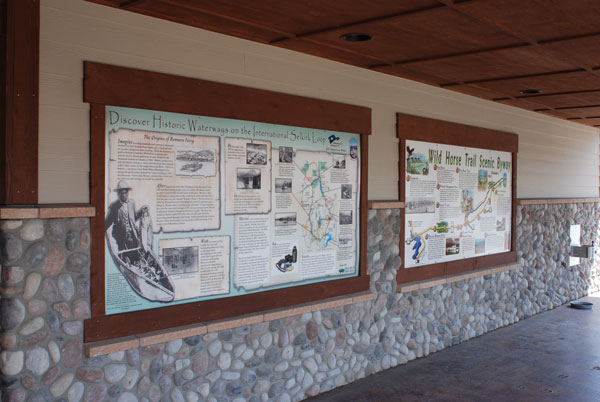 Gateway Visitors Center
The Bonners Ferry Gateway Visitor Center opened its doors to welcome visitors in 2007. Built in partnership with the Idaho Department of Transportation, this 2,500 square foot facility is located in the City parking lot in the downtown area. It offers well maintained restrooms that are open 24 hours per day, a public meeting area, and a travel information center staffed by the Bonners Ferry Chamber of Commerce.
Be sure and stop by the Visitor Center to see the Selkirk Loop's interpretive panels of area attractions, the wildlife footprints cast into the walkways, or ask a question of one of the friendly volunteers that staff the center.
For more information about the travel information center, please stop by City Hall or call (208)-267-3105.  To schedule the public meeting area at the Visitor Center, please contact the city to see the current rates.  Rates are also located under the Permit and Fees section of this website.
Questions About The Visitors Center?